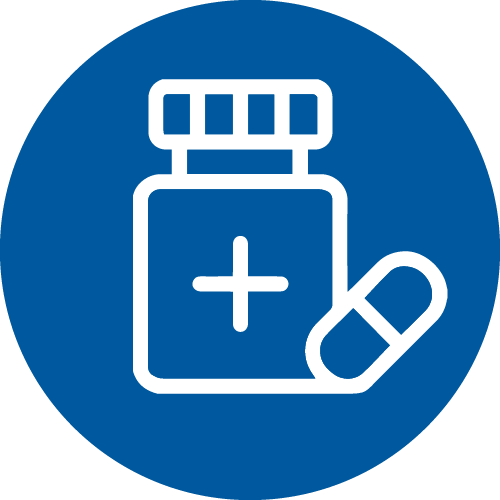 Unmatched Clinical Trial Supply Services
Comparator Drugs & Ancillary Supplies Sourcing
CalCog has a long history of helping pharma and biotech companies, including Big Pharma and smaller organizations, source comparator drugs, rescue medications, co-medications, and ancillary supplies for clinical trials large and small.
We have the access needed to source within challenging markets and offer clinical supply forecasting, packaging, and global logistics expertise.
Comprehensive Clinical Trial Supply Capabilities
CalCog provides turnkey sourcing solutions to meet the needs of your clinical trial regardless of its phase or study design.


Comparators



Rescue Medications



Ancillary Supplies



Medical Devices



Standards of Care



Adjuvant Care
Clinical Trial Supply Sourcing Solutions
Our clients often come to us looking for expedited, dependable, and cost-conscious access to clinical trial supplies. 
We take the time to fully understand your needs and provide optimized clinical trial supply sourcing solutions. Many of our clients have comparator drug sourcing needs in complex markets or are working under very tight timelines. These challenges are no match for the decades of comparator and overall clinical trial supply sourcing experience within the CalCog organization.
Specialize in difficult-to-source products

Established relationships with innovators and wholesale distributors in markets around the world

Ability to source commercial drugs globally, with unique expertise in sourcing in China

Local in-country sourcing and centralized supply options, with strategies tailored to meet the specific needs of each clinical trial

Packaging, labeling, and re-labeling expertise

Our long-term relationships and sourcing expertise ensure the continuity of supply
Manufacturer, Distributor & Wholesaler Sourcing Partners
Unique Products Sourced Annually
Global Shipments Annually
Years Supporting Clinical Programs
Advantages of Our Extensive Clinical Trial Supply Sourcing Network
Our ever-expanding clinical trial supply network, robust global capabilities, and dedication to quality create numerous advantages for our clients.
Clinical Supply Experts
As your clinical trial supply partner, we have a thorough understanding of clinical packaging and labeling. We know the questions to ask and the assumptions to make to ensure the success of your clinical trial.
Reliable Clinical Supply Relationships
Our strong supplier relationships enable us to meet your clinical supply needs—including hard-to-access comparators—within your timeframe.
Sourcing Flexibility
Whether you need a sample pack or a large supply in a single lot with a specific expiry date, our team will develop a strategy to meet your goals.
Manufacturer-Direct Sourcing
Sourcing directly from the manufacturer minimizes supply chain risks, meets special requirements, and ensures continuity of supply for multi-year trials.
Vendor Management 
Regular quality audits of our global suppliers ensure that they meet GxP and CalCog's stringent quality standards for sourcing, storing, and distributing.
Do You Have Comparator Drug or Ancillary Material Sourcing Needs?
CalCog's extensive experience sourcing clinical trial supplies and our global supplier network is here to help you with even your most challenging projects.