Who We Serve
Accelerating Innovation within the Clinical Trial Supply Management & Expanded Access Program Ecosystem
CalCog is dedicated to increasing the efficiency and effectiveness of the clinical supply chain, helping to speed the delivery of life-changing therapeutic innovations to patients worldwide. Whether partnering with innovators, contract research organizations, or other clinical supply service providers, we pride ourselves on providing responsive clinical trial supply management services that accelerate the delivery of therapeutic innovation to patients in need.
CalCog Is Proud to Serve Industry-Leading Innovators and Contract Research Organizations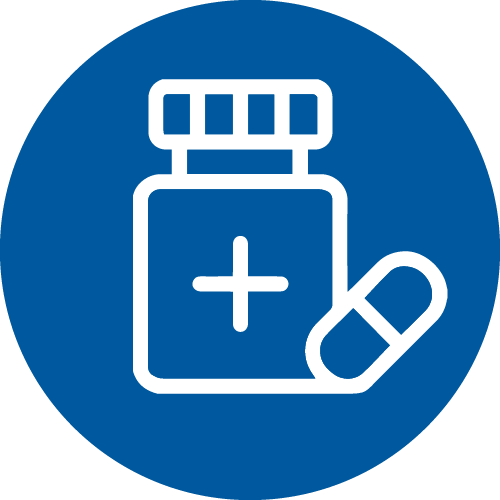 Pharmaceutical & Biologics Innovators
Contract Research Organizations
Pharmaceutical and Biologics Innovators
Ushering an investigational medicinal product (IMP) through its phases of development is a complex endeavor. You need to achieve your development milestones on time and on budget, often overcoming physical and regulatory barriers and responding to the demands of shifting timelines.
For over 27 years, CalCog has supported innovators' clinical trial supply chain needs, including clinical packaging and labeling, kit and label design, global warehousing and distribution, and comparator and commercial drug sourcing.
In addition to our experience and expertise, we pride ourselves on our dedication to designing a clinical supply strategy based on your program's unique needs and challenges while remaining flexible and deploying strategies quickly.
"We value CalCog's ability to get a study started very quickly. Their team is highly flexible, and we trust them to help us meet our timelines, even when on a tight schedule."
– Vice President, Clinical Operations, Biopharmaceutical Innovator
Expanded Access Program Services
In addition to clinical trial supply management, CalCog has over 20 years of experience designing and executing global expanded access programs (EAPs). Our team is familiar with the evolving expanded access regulations in countries worldwide.
"Navigating global logistics for expanded access programs is one of CalCog's strengths. Recently, they have been able to get drug product into Ukraine and Iran, and you'd probably struggle to name two countries presenting greater logistical challenges right now."
– Executive Director, Expanded Access Programs, Pharmaceutical Innovator
Contract Research Organizations
Working as an extension of your team, we partner closely with contract research organizations (CROs) to rise to the challenges of meeting the unique needs of your clients' programs.
With the infrastructure, expertise, and quality management systems of a large clinical supply company and the flexible production schedules and client responsiveness of a small company, CalCog is a key resource for CROs who need a clinical supply management partner.
"CalCog operates a fairly flat organization, making the working relationship more effective. Every program has challenges, but the CalCog team has been very helpful when we have experienced challenges. When it's necessary to solve a problem quickly, they do not hesitate to escalate to the top levels of the company."
– Director of Vendor Management, Global Contract Research Organization
Years Supporting Clinical Programs
Continents with Active Programs
Need Help with Clinical Trial Supply Management or Expanded Access Program Design and Execution?

CalCog partners with innovators and contract research organizations to accelerate the delivery of life-saving therapeutics to patients in need.